Celebrating Australian Made
Did you know that the Refrigerator, Zinc Cream, Inflatable Emergency Plane Exit Slides and the Hoist Clothes Line are all Aussie Inventions?

Have you seen the Made in Australia Logo Before?

Find out What Australian really means and how considering supporting Australian Made may benefit you!

Get 15% OFF
All Australian Products
We stock almost entirely Australian Products, we are offering you 15% OFF everything in our Store, till 31Jan!

Enter Code: Aussie15
Support Aussie Brands
Australia has a reputation for supplying clean and natural products. Quality and safety is paramount with strict safety standards regulated by governing bodies and enforced along the supply chain. We are proud to support some of the leading Australian brands for health and wellness.
Prices listed below will be further reduced by 15% by using the discount code Aussie15
Biosota Manuka Honey MGO 1443+ NPA/ULF 28+ 250g
The highest grade medicinal Manuka Honey in the market
It's not just those across the Tasman that produce this glorious honey. Manuka Honey is produced right here in Australia too, with all the health benefits of its kiwi cousins with a lower carbon footprint.

Variety of Manuka Honey
from $33/jar

NAD+ Boosting Supplements 30-60 Caps Made in Australia
Groundbreaking research in Australia and America by Dr David A. Sinclair and his team from Harvard University on some longevity methods look set to change the way we age and potentially prevent it ultimately!

from $49 /30 tablets
Buy TWO and get ONE FREE gift

Organic Lion's Mane Mushroom Powder 100g
Reach The Peak With Lion's Mane Mushroom Powder
Lion's Mane mushroom powder has been used in Asia for many centuries and is ingrained into traditional cultures due to the wide variety of health benefits it is thought to provide. It contains an abundance of bioactive compounds, which may be it's secret to great power in the fungi kingdom.

Native Relaxation - Australia Native Tea
Award Winning Australian Tea designed with 5 Native Australian Plants and other ingredients used to promote deep & consistent sleep, relax the mind or promote overall wellbeing.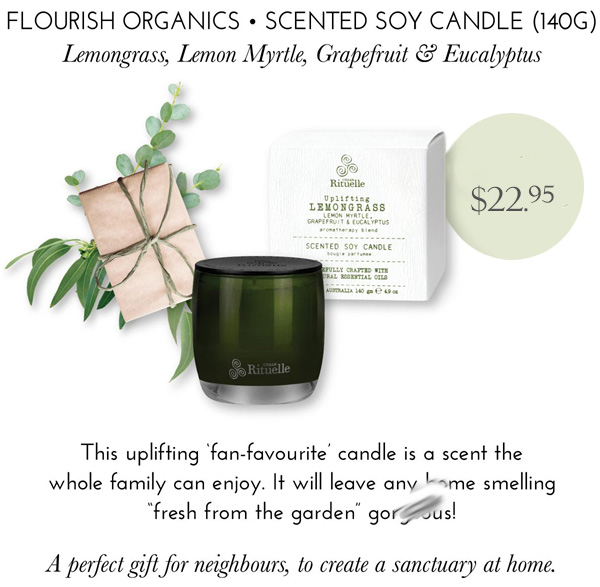 Fantastic Australian Brands
Aussie Brands and Products perfectly capture the unique ingredients and qualities of Australia