Happy Mother's Day!
Say thanks to mum or a loved one this Mothers Day. Choose from a great range of products at a limited discounted price before 9th of May. Treat the lady who brought you into this world.
Mother's Day Gifts
A great range of fantastic Australian health products to keep your mum pampered, young and travel ready.
No creams. No fillers. Instead, this
Ultimate Anti Ageing Gift Hamper
is chock-full of digestible ingredients with almost magical properties. Except they're not magic, they're scientifically proven to help the body's aging defences:
- NAD+ capsules are the result of groundbreaking research on some longevity methods
- Pure trans-resveratrol tablets, are believed to help against oxidative stress
- BioResiste, natural anti-aging capsules made in Australia to combat advanced glycation end products.
- Manuka Honey with Collagen gives skin that much needed boost.

Give your mum a youthful boost with this anti-ageing bundle!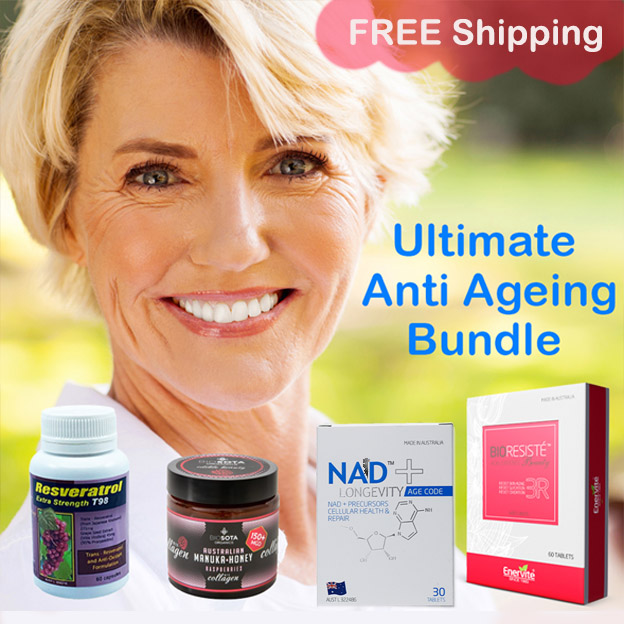 Anti Ageing Gift Hamper
$153

$129
Does Mum loves traveling? This SoHealthy Travel Pack features environmentally-friendly products to help the planet and her body
- A SPF 30 natural sunscreen with organic ingredients and zinc oxide shield to protect the skin (and the reef in Australia)
- Two packs of 20 natural biodegradable wipes that cleanse, moisturise and are gentle on the environment
- Sleep Enhance to help you relax and beat Jetlag
- Lavender Tea Tree Spritzer with essential oils and

hydrating refreshing rainwater to create a whole sensory experience while giving your skin some special attention.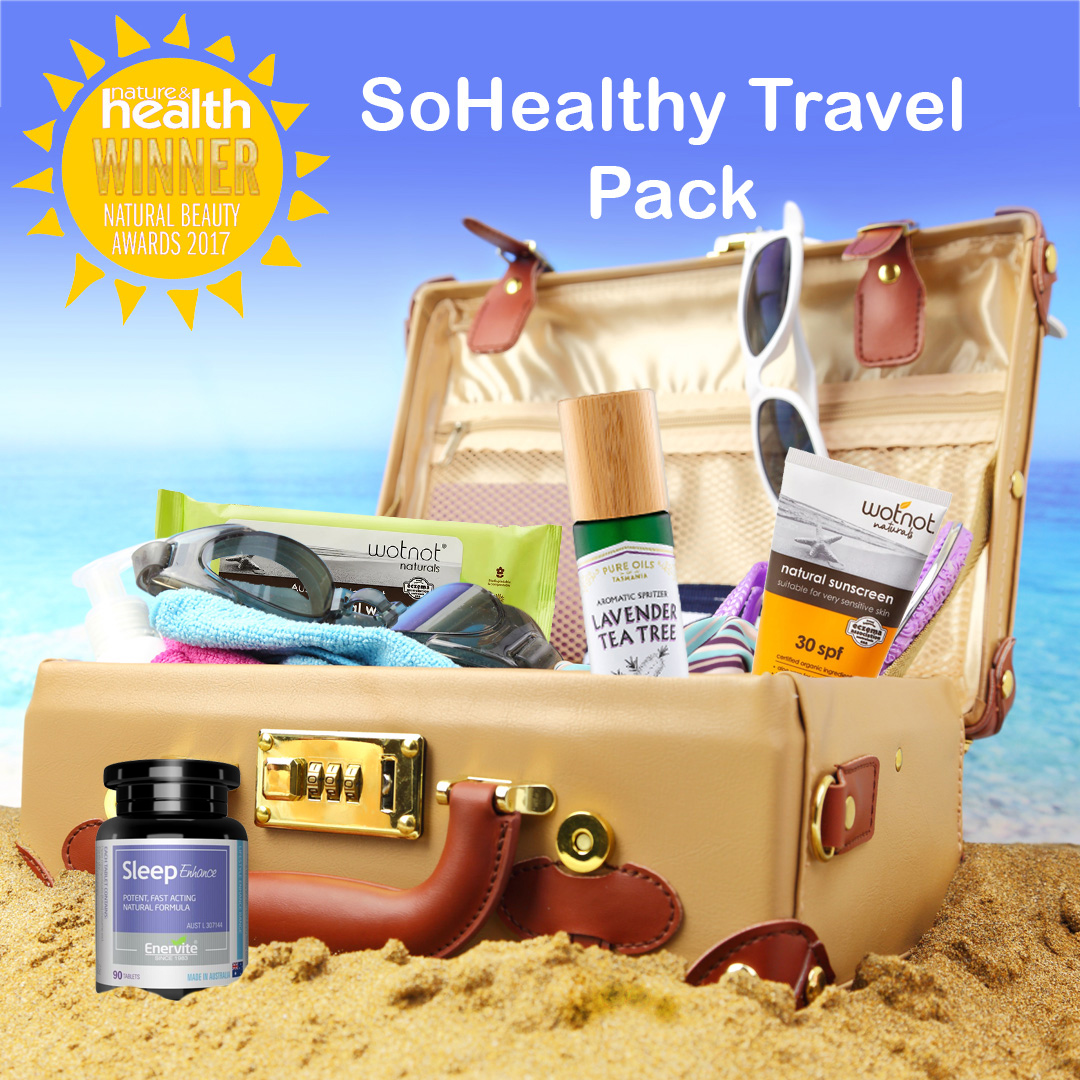 Healthy Travel Essential Pack
$87
$65
This Mother's Day Pamper Pack will have your mum melting in bliss with entirely natural ingredients from Australia

- White Lotus scented candle
- A Native Australian Tea
- Rainfrest Honey from East Australia
- An organic lemongrass, myrtle and grapefruit body wash

A spa-worthy experience in a box for Mother's Day
A unique blend of Australian Native Plants & other ingredients.
Contains Dandelion, Nettle & Yellow Dock which are great sources of iron.
Can be enjoyed both hot or cold.
18 Biodegradable tea bags individually foil sealed for freshness.
You can brew the Tea Bags multiple times according to your taste.
Stainless Steel Water Bottles are not just for water! Equally suitable for hot or cold liquids, they're just as fabulous for your tea, coffee or favourite soup!
Double-walled insulated, they'll keep your drink hot or cold for up to 24 hours.
Both walls of Driss are made from premium 304 grade stainless steel

Enjoy the dreamy latte + dove hues of bruges